About Us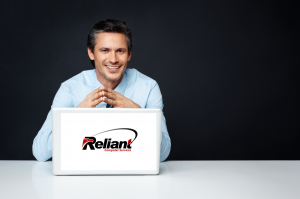 Mr. Hudson's extensive knowledge has placed him in lead way positions in companies such as JCPenny, Citi group, and others. With an Initial investment of a just an idea – Reliant's client-centric approach was born. Since then reliant has continuously grown and adapted to the managed services sector to remain a leader in the technology-driven Florida environment alongside the national marketplace. With that idea Reliant computer Services enters into its 13th year as a leader in the technology sector in Lakeland, FL and surrounding Florida areas.
 OUR MOTTO: Do excellent work & relax!
Why choose us?
Real world experience in building and implementing IT systems. Our consultants are practitioners, not theoreticians. Our core business is IT development, and we have a proven track record of designing, building and implementing business critical environments on time and budget. We thrive in the "our work speaks for its self-environment" long-term solutions and lasting relationships with our clients is essentially built on a foundation of trust and understanding of our client's needs.
Empathy with our clients.
We understand the challenges of developing and implementing complex IT systems in today's cost and time-pressured environments. When you talk to us, you will be talking with people who are familiar with the issues that you face.  Our help desk always available and in the United States. No answer machines or annoying push-button commands, only real people with real answers to your computer issues. Our telephone and remote support are second to none, and we believe you will be impressed as well. Read more from our computer repair blog