Computer Repair Prices in Lakeland, FL
Get started now!
1
Contact us
Call Support 1-863-588-1557 (Lakeland, FL) Or   Send us an e-mail [email protected]
2
Have us come to your home Or Drop off your computer with us.
3
Sit back and relax, we will have your computer fixed in no time at all.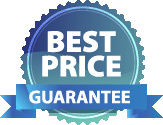 If you're anything like us, you don't like surprises at the end of a job either.
When we launched Reliant computer services, we set out to be bold, open, trustworthy and transparent. Since then we have put a lot of hard work into making sure we operate as a steady business and live up to these values, which always revolve around you. We strive to offer the best computer repair prices in Lakeland, FL.
Provide easy-to-use and fairly priced products and services
Improve our performance continuously
Understand the needs and opinions of our customers
We guarantee that Reliant's service technicians will deal with your computer repair openly and honestly at all times – we prefer to set your expectations realistically in the first place. We guarantee that in the unlikely event that an unexpected delay is experienced, we will endeavor to contact you to let you know about it. We do not expect you to chase us. We guarantee you that we will behave honestly and ethically at all times in all of our dealings with you.
Reliant Computer Services is a leader in computer repair in Lakeland, FL. We have been in business for over 14 years and have fixed thousands of computers with all sorts of problems. We have the experience to offer a very efficient and reliable service. Our computer repair prices are stated clearly, and most service costs are unmatched in Lakeland, FL.