Data Recovery Services Lakeland, FL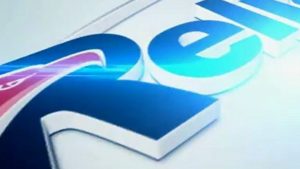 Reliant Computer Services is a leading provider of computer and laptop data recovery services in Lakeland, Florida. Our data recovery services include hard disk data recovery, Mac data recovery, RAID data recovery, and data disaster recovery. We assist our customers in recovering all of their important inaccessible data or lost data after an accidental format, virus crash, partition loss, software malfunction, file or directory deletion, or even sabotage. We have one of the highest success rates in the data recovery industry.
We Recover All Data Types in Lakeland FL!
As a professional computer and laptop repair company, we provide specialist and competitive laptop/notebook and computer maintenance services to clients. We provide evening Lakeland, Florida computer repair services and maintenance services.
We specialize in all computers, servers, and hardware repairs, including PCs and laptops of all manufactured brands such as IBM, Sony, Compaq, Dell, Toshiba, Apple, Asus, Acer, Panasonic, Packard Bell, Siemens, HP, Gateway, Fujitsu, Lenovo, NEC, Alienware, Advent, Patriot, Ei System, eMachines and many others. Our services include printer repairs, data recovery, data backup, virus removal, cleaning internet and email failures, software installation and server configuration.
Being a highly reputed IT servicing company in Lakeland, Florida we also specialize in RAID data recovery service. We provide professional data recovery and restoration services for all types of data storage media and systems, including RAID systems from 1-5. Any individual or company throughout Florida can benefit from our Lakeland, Florida computer repair services. With any of our RAID data recovery services, you will experience no delays in diagnosis or pricing confirmations. Reliant Computer Services of Lakeland, FL, continues to enhance and improve its RAID data recovery methodologies and techniques to complement ever-changing platforms and operating systems.