Your Quick Guide To Computer Repairs
Running into a problem with your computer can be nothing short of a drag, especially when you lack the technical expertise to fix it back up!  Fortunately, you can learn about the various problems your computer could experience down the road; that way you can identify problems quicker and learn how to take better care of your computer.
So what type of potential repairs can you expect down the road?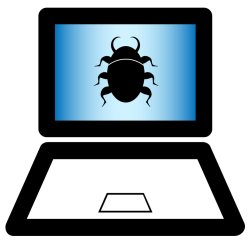 Having a reputable anti-virus software installed is paramount to your computer's overall functionality.  Anything from clicking on a link in a spam email to visiting the wrong site can leave your computer vulnerable to viral and malware threats.
As important anti-virus software is, mistakes can happen.  Due to being busy for example, PC owners may forget to install a new version after their trial program ends for example; but this doesn't mean your computer has to live indefinitely with harmful viruses!
If you live in the Lakeland, FL. area, you can seek the help of professional computer services that specialize in virus repair and prevention.  This way, you can have the peace of mind that your computer is cleared of viruses and malware, without having any of your data compromised in the process.
Furthermore, you can even have your data recovered from those dead hard drives you haven't been able to access for years!
Believe it or not, but local computer repair services in Lakeland, FL. are one of the best sources for mobile damages and iPhone repair.  This service is ideal for mild to severe cracks in your iPad or iPhone screens, LCD faults with your smartphone, and water damage.  This is a great option for Lakeland residents to receive top-notch iPhone repair services in lieu of going to the Apple store.
Routinely Check Your Computer!
To ensure that your computer is performing at its very best, run routine virus scans and check your computer's overall speed and performance.  You want to make sure your PC or Mac is as reliable as possible.  Even if you spot a potential repair issue, it never hurts to pick up the phone and talk to a professional about the best way to move forward.
Regardless of whether you're a PC or Mac owners, you can benefit from a variety of computer repair opportunities in Lakeland, FL.  Often times repair services offered by big box stores lack enough long-term experience to efficiently spot and fix a problem.  Don't take those chances with your computer; use a reputable local service today!

Latest posts by Chris Anthony
(see all)